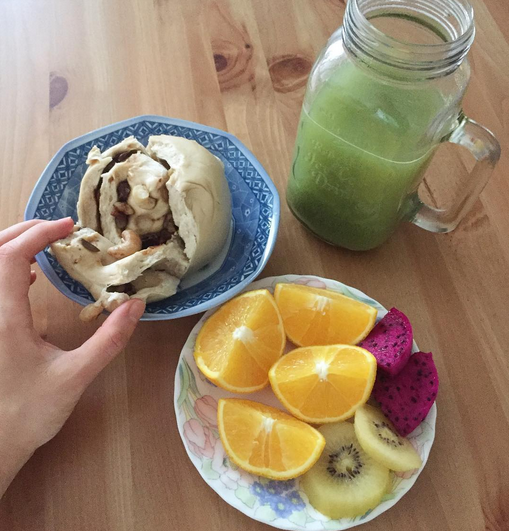 喜歡蔬食的客人,是一位注重營養的年輕澳籍醫師,每天都會用心為自己準備富創意的素食早餐,孔子饅頭是她早餐桌上的常客
。
來看看她跟我們分享的健康早餐!


"Couldn't wait (literally) to dig into this steaming mantou

this morning! Filled with nuts, seeds and berries - they add a crunch against the soft bun with each bite. Also am in love lately with having a

lot

of warm matcha

in the mornings! Wishing you all a great morning! "
剛蒸熱的核桃堅果饅頭,裡面是滿滿的堅果、果乾;堅果搭配軟Q的麵皮讓口感有層次,加一倍熱熱的抹茶,就是清爽有活力的早餐!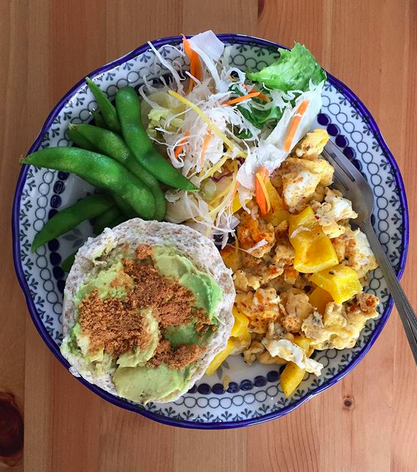 "Happy Wednesday!! Lunch today is a steamed wholemeal bun with avo and fish floss, 2x egg scramble (used soymilk, italian herbs, black pepper, cayenne) with yellow capsicums, fresh salad and edamame!"
蒸
熱的饅頭,搭配酪梨和魚鬆,甜椒炒蛋、蔬菜薩拉和毛豆,感覺超級營養健康!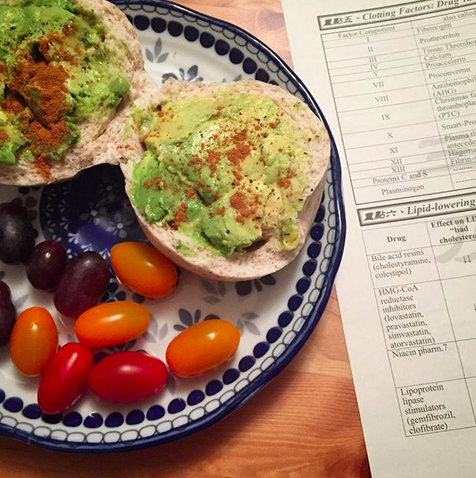 就是愛饅頭抹酪梨。。。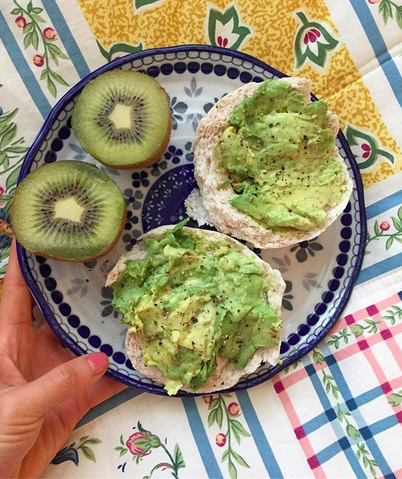 "Starting Wednesday off with a very green breakfast. Getting in lots of healthy fats so my brain can function during study.
Steamed wholemeal buns with mashed avo, lemon juice and cracked pepper + kiwifruit. Hope you all have a great day!!"
連續幾天,饅頭抹酪梨就是吃不膩......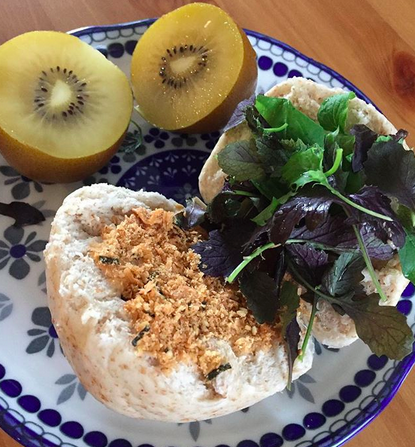 "I went for savory and had a steamed wholemeal mantou bun this morning with vegan soybean floss & microgreens. In Taiwan, pork floss is super popular and usually eaten with congee, rice or bread. This soybean one is a good alternative to those who are vegan, vegetarian or just want a healthier option."
沒有時間的話,簡單的蒸饅饅頭夾素肉鬆和菜苗,再加一份水果,就是健康無負擔的早餐啦!



圖片/文字:

IG/nourishwithveggies